Equipment & Trading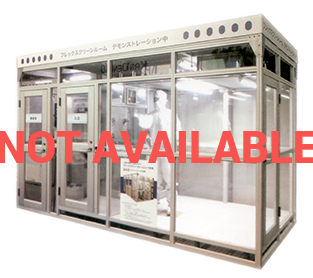 Modular cleanroom
Modular cleanroom with automatic control of temperature / humidity, air flow and cleanness.
Room partition is removable for space extension and cleanliness is easy to upgrade to offer best cost performance.
Equipped with lighting, receptacle, LAN cable and temperature / humidity control system, which can be connected to central control system for remote monitor/control. The operation of cleanroom is immediately available upon completion of unit and hook up of utilities.
Easy for cleanness up-grade, cleanroom modification or re-location
Engineering integration for easy and flexible application.
Consisting of climate unit, ceiling grid, tool partition, FFU, lighting and PAH, which are TOPWELL developed products for assurance of quality and cost control.
Cooling can be outdoor air cooled or water cooled by cooling tower, also the PCW or chilled water is applicable for cooling source (a control valve is installed for automatic adjustment of flow rate)
Energy saving design is considered to assure the most efficient running cost.
Equipped with gowning room, air shower and machine room, providing the cleanroom with protocol function.

For full specification of our Modular Cleanroom, download PDF here.
---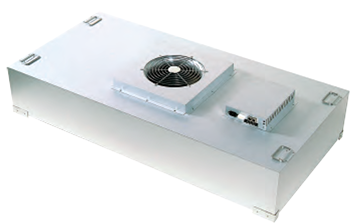 Clean Room Fan Filter Unit (FFU)
FFU casing is designed, via air flow simulation software, to ensure the efficiency and flow distribution.
Aerofoil or centrifugal fan is selected to meet the application requirement.
In-house BLDC Motor Production Line
The DC brushless motor is designed to achieve over 90% of efficiency, and the shaft/bearing is prevented from electrical pitting to assure the designed bearing life. The design service life is calculated to be L10>5,000,000 hrs and L50>400,000 hrs for bearing ball and bearing grease, respectively.
High efficiency design of FFU controller
FFU controller is designed by Taiwan professional company, which is invested by international well known company, and is manufactured in Taiwan. The controller is tested to meet the EMC and SEMI standards and the harmonic filter is built-in to minimize the interference of power source.
Monitoring and control function
Individual control
Group control
Control Centre by Server
Local Control by Local Clients
Remote Control by Internet
OPC service
BA system integration via HMI ex:Intouch,IFIX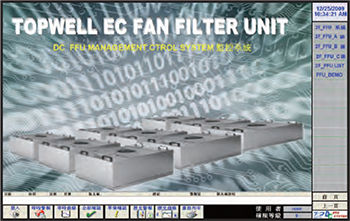 For full specification of our Clean Room Fan Filter Unit, download PDF here.