Speciality Engineering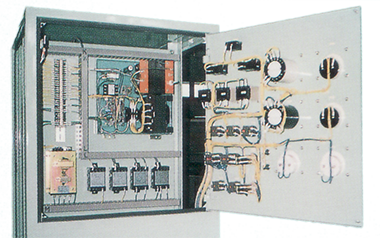 Electrical Engineering
Electrical engineering solutions for Marine and Industrial Power & Control Systems
Designing & fabrication of various types of control panels
Electrical Engineering Services
Design
Fabrication
Installation
Testing
Main Engine Remote Control System
Deck Machinery and Cargo Control System
AC / DC Generator and Motor
AC / DC Variable Speed Control System
Instrumentations System
Monitoring and Data Logging System
Designing and Fabrication of Power and Control Panel
Heishin Oily Water Separator and Bilge Alarm
Pneumatic Conveyance System

To collect refuse or soiled linens through a pneumatic system in automatic and continuous operation.
The system consists of the loading stations, the riser, the horizontal pipes and an integrated collection plant master control panel etc...
The system is used to convey the bagged materials from the loading stations, down the riser and then through the horizontal piping up to the appropriate collector.
Bags are conveyed to the collector by air flow generated with the fan at a maximum speed of about 50m / sec then stored there.
The storage bags are dumped through an opened bottom plate of the collector or screw conveyor by automatic operation.
The bags are compacted into the container and transported to the land fill site or incineration plant.
System Features
Wastes can be disposed off at any time
Automatic and pre-designated time to operate the system
Connected to Building Management System to monitor the system
To efficiently store large amounts of refuse
No leakage of bad odour and water
More environmental user friendly
Easy, safe and hygienic refuse collection
Drastically reduce manpower involvement compared to manual refuse collection